Recycle Colorado Lobby Day 2023: A Beautiful Day at the Capitol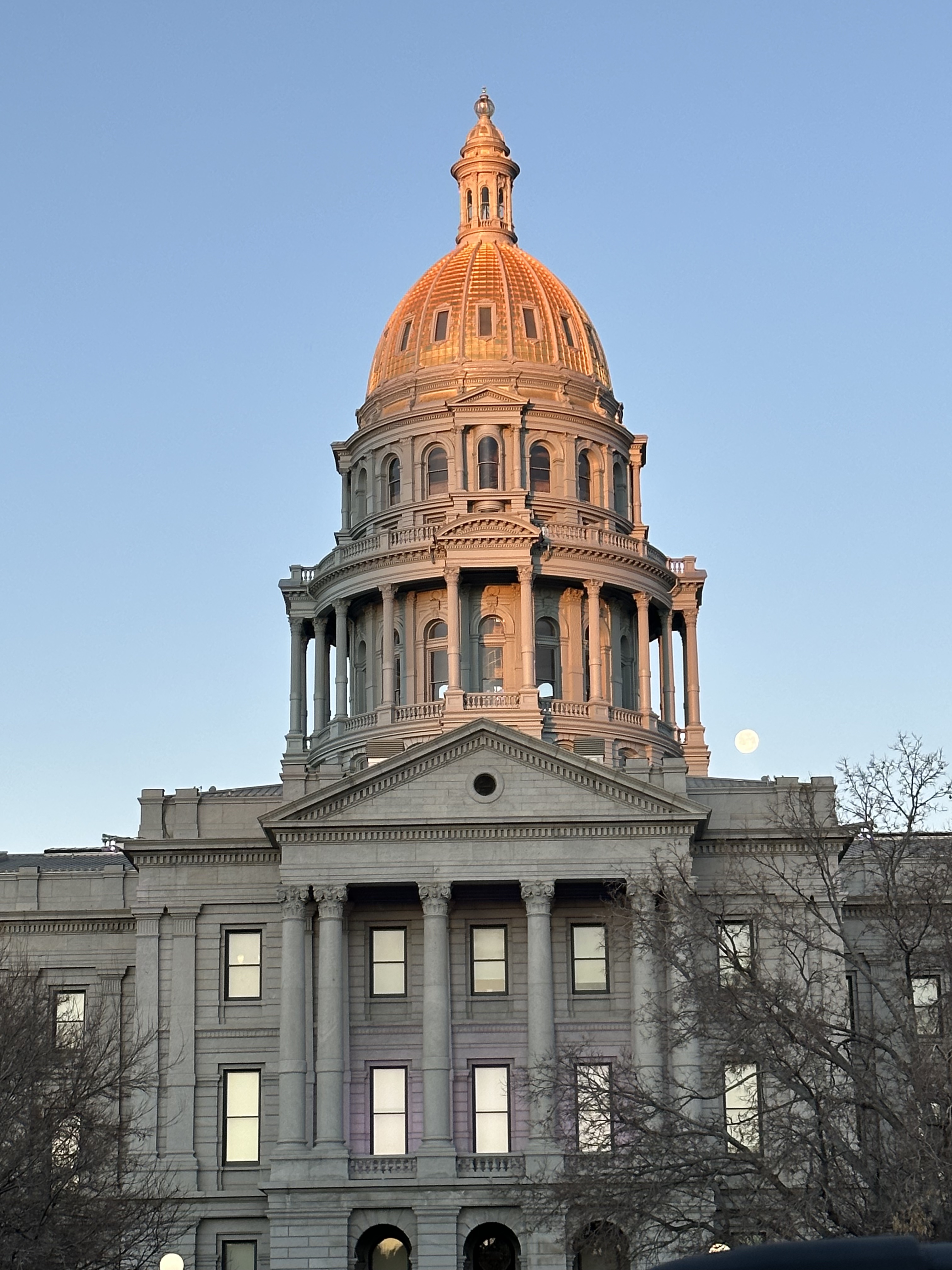 Lobby Day 2023 was a great success. With some returning lobbyists, ready to share their knowledge, along with a few newbies, excited to learn, the first in-person Lobby Day in over 2 years, was one to remember.
The day started out with training at the Olin Hotel Apartments hosted by Randy Moorman from Eco-Cycle, Brandy Moe from Greensheen Paint, and Recycle Colorado's Lobbyist, Eliza Schultz. After fueling up on breakfast graciously provided by Edible Beats, volunteers prepared for the day by educating themselves on Recycle Colorado legislation and marched over to the Capitol. 
Lobby Day is a great time to meet legislators and make sure your voice is heard at the when it comes to recycling, composting and Zero Waste. About a third of the legislators were new in 2023, so are goal was to educate them on our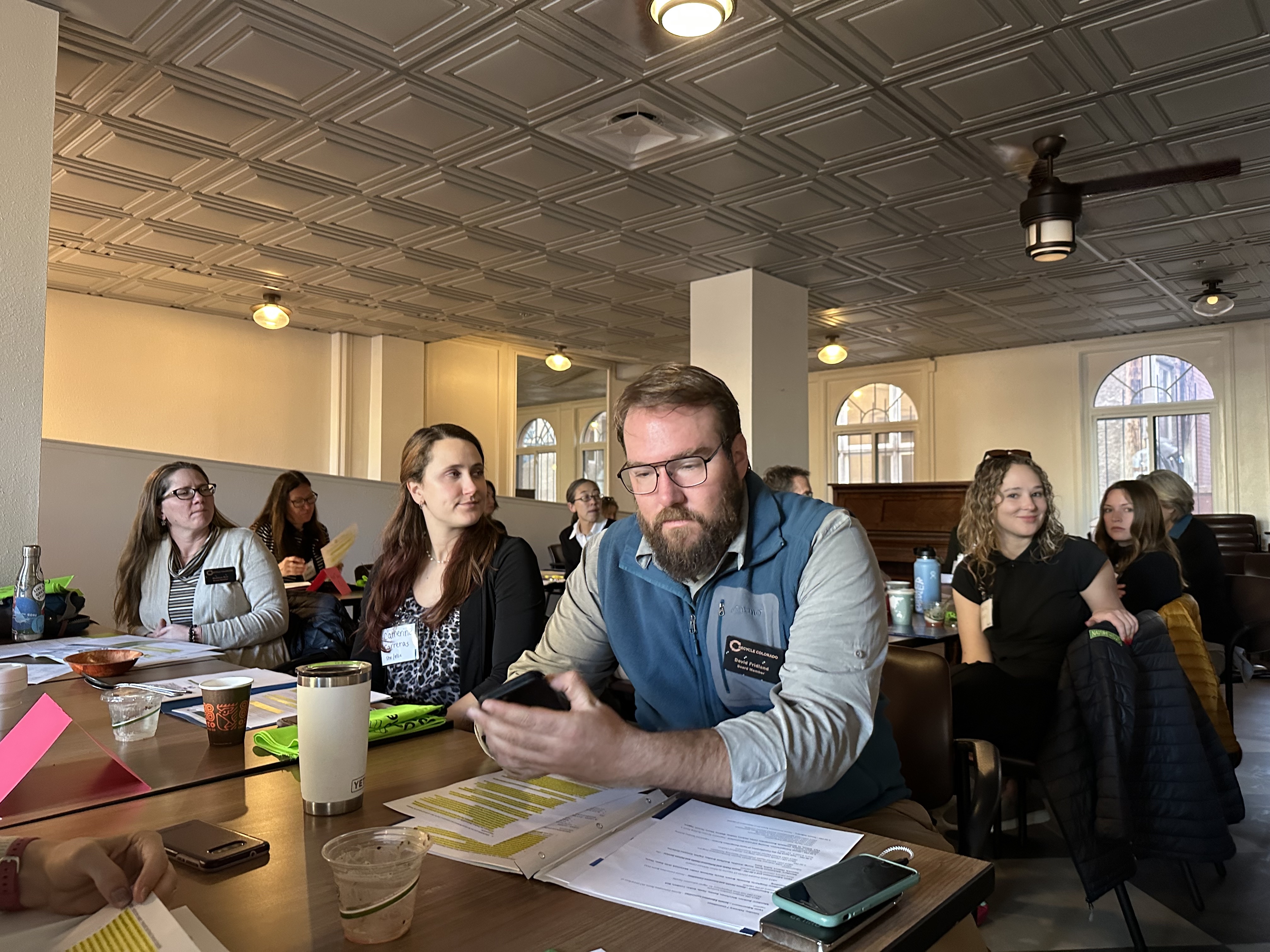 industry. This year, Recycle Colorado ran one bill to conduct a study on how to help improve organics diversion in the state. Volunteers were asked to speak with legislators about this bill as well as on the basics on how the recycling and composting sector works in Colorado, what key challenges we face, and what solutions we are hoping to implement and propose to address these challenges. Since it was the start of a new session, we also wanted to follow up with legislators on their thoughts on the implementation of the Producer Responsibility Act and the Circular Economy Center passed last year.
We heard from many of the volunteers that this was a very fun and engaging experience. Some were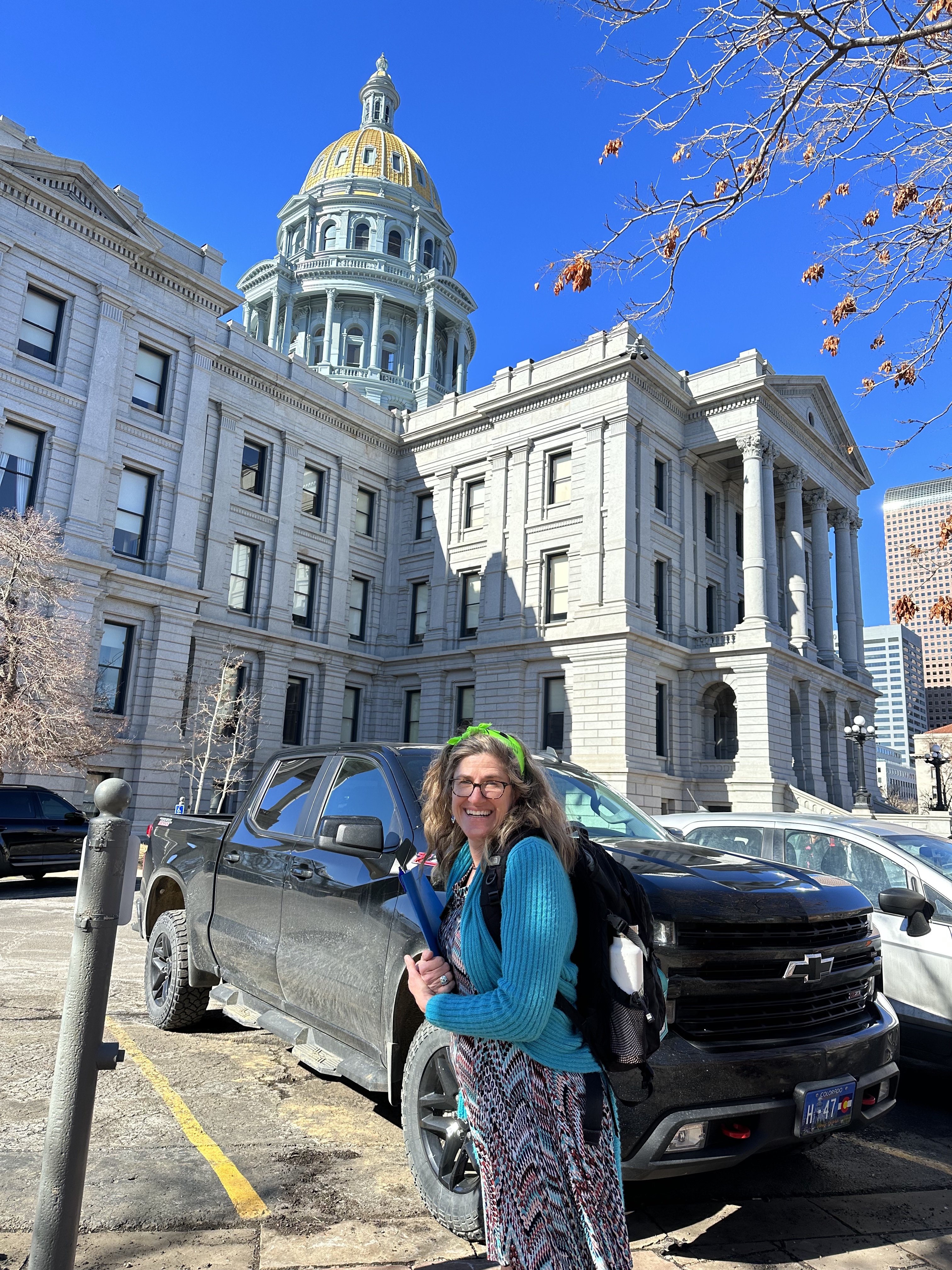 nervous to speak with legislators at first, but found that they are people too and want to hear how they can improve upon the issues that their people care about. Many volunteers were able to have great discussions around the issues that may arise with some of the Recycle Colorado bills as well as what we need to do in order to gain legislator's support. Volunteers found it exciting to have the opportunity to meet and have a discussion with their Senators and Representatives. We appreciate the energy and commitment the volunteers brought to Lobby Day this year.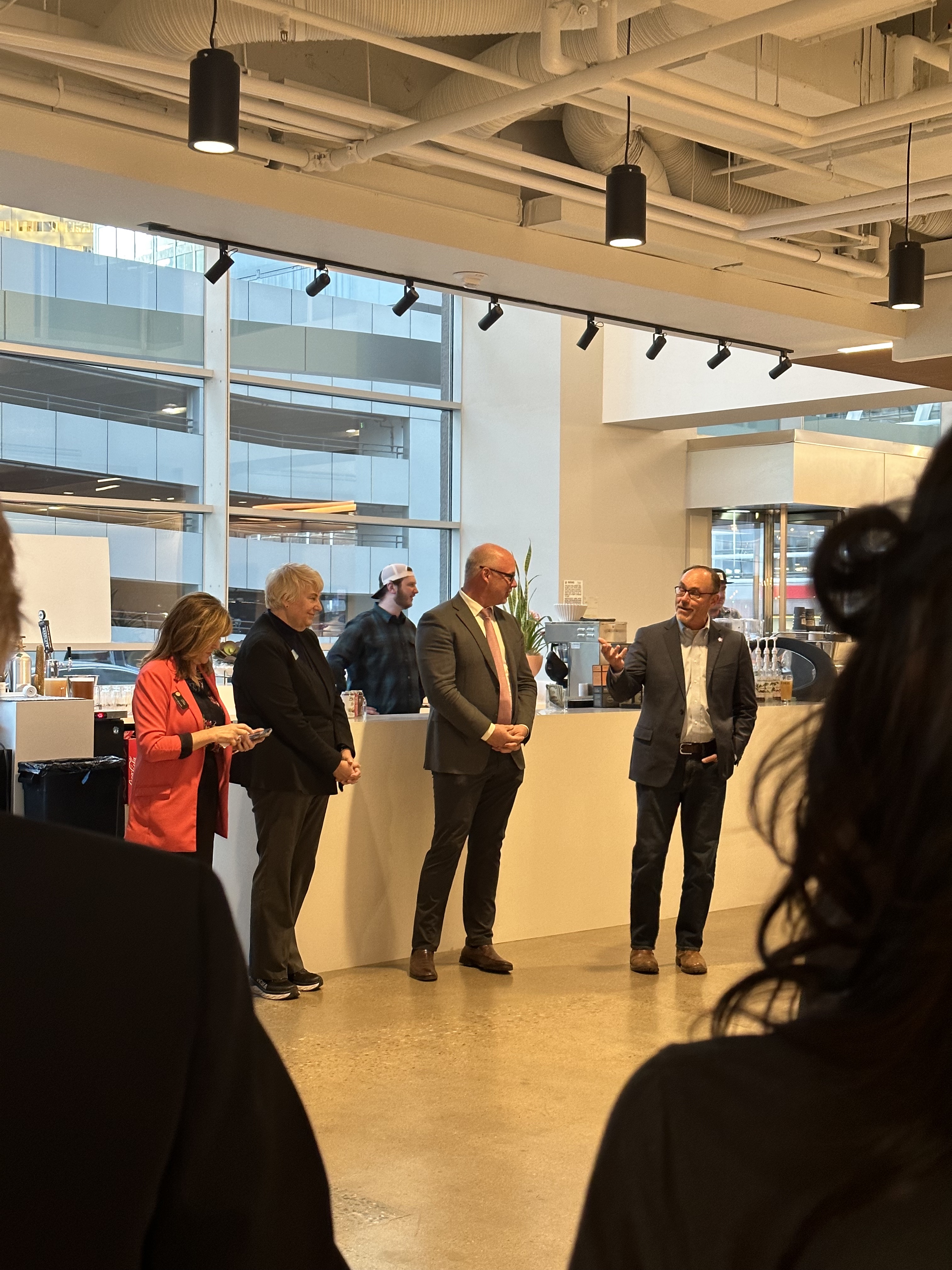 Following Lobby Day, our reception was held at Forte in the lobby of the Lincoln Center Building. A special thanks to Republic Services and Swire Coca-Cola for their generous sponsorship of the beverages served at the event. The staff at Forte were very supportive, created a great atmosphere for our event, and we appreciate their sustainability efforts. We cannot thank TPS enough for providing such beautiful space for our reception. It created a great environment fornetworking and celebrating a hard days work lobbying. Volunteers were able meet with legislators again, chatting over a beautiful graze board provided by Wander and Graze. When all was said and done, many cheers and smiles shared, compost collected by Compost Colorado, the Recycle Colorado Lobby Day team walked away satisfied with a day well spent at the Colorado Capitol once again.
We hope you will join us next year!

Thank you to our Sponsors of Lobby Day 2023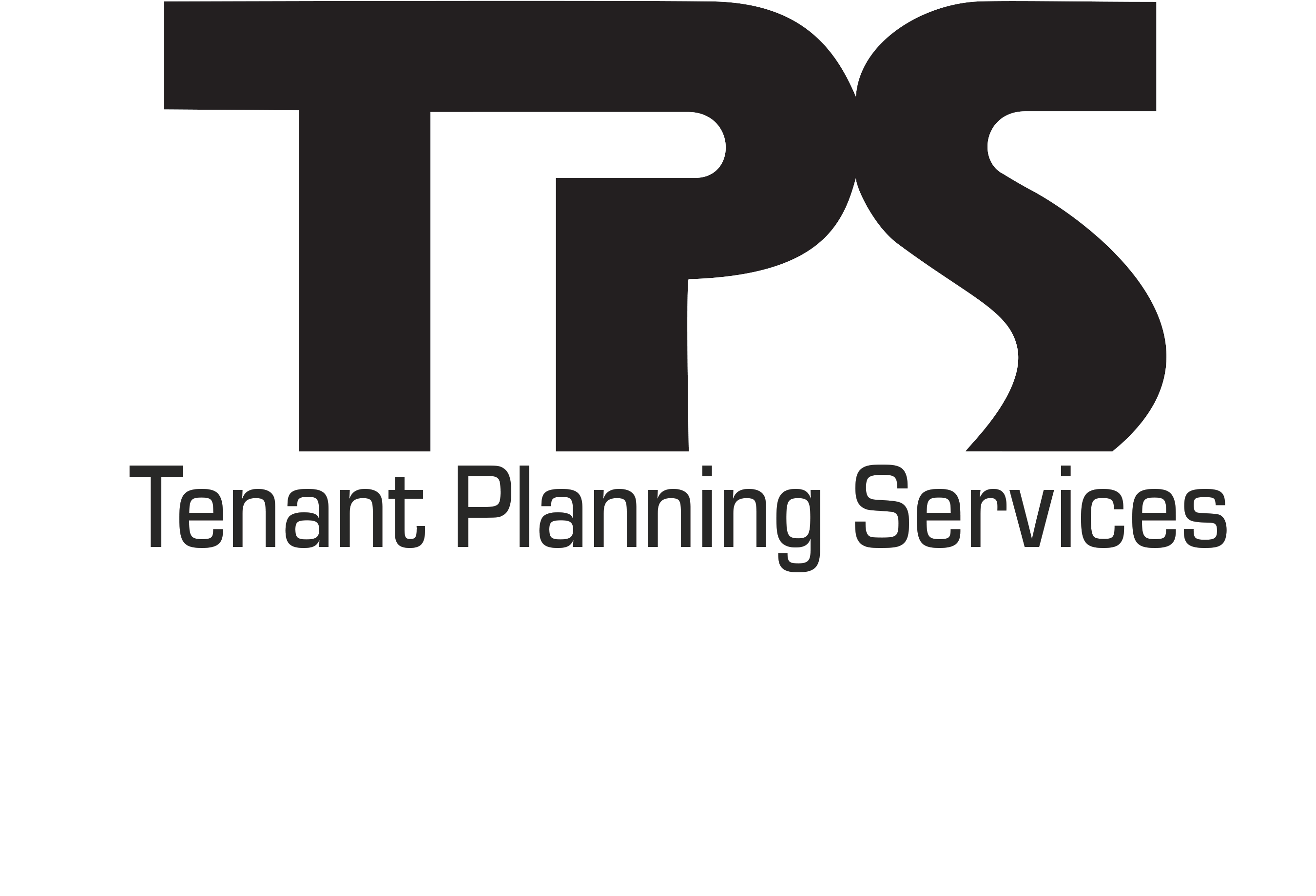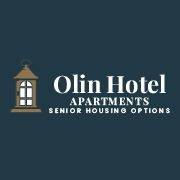 A special thanks to our support team who made Lobby Day 2023 a success
Randy Moorman, Brandy Moe, Stacy Katz, Jonathan Levy, Catherine 
Carreras, Laura Levesque, Rachel Setzke
Share this post: