Capturing Value in Colorado
Recycle Colorado is a 501(c)3, statewide nonprofit organization advancing circular economies & improving recycling across the state of Colorado. 
Our members share a vision to transform Colorado into a national leader in waste reduction, recovery, and diversion.
Our membership consists of 148 organizations and individuals who collaborate on problems, solutions, projects, and policy. With the support of our members, we are able to plan an annual Summit for Recycling conference, webinars, and many other educational events throughout the year. Colorado's recycling rate of 16% does not reflect the conservation mindset of its residents. We believe that communication between all aspects of the waste stream, haulers, producers, users, recyclers, composters, and cities and counties, is vital to achieving Colorado's diversion goals which preserve the state's beauty and resources. 

Support Recycle Colorado this Giving Season
Colorado Gives Day is the biggest giving movement in Colorado and one of the most successful giving events in the nation. Recycle Colorado's goal for 2023 is to have the biggest fundraising growth compared to last year. If we meet our goal, we could win an additional $5,000! 
Donate anywhere from five to five hundred dollars, Nov. 1 – Dec. 5 to help support Recycle Colorado and waste diversion in Colorado. That 16% diversion rate isn't going to increase itself!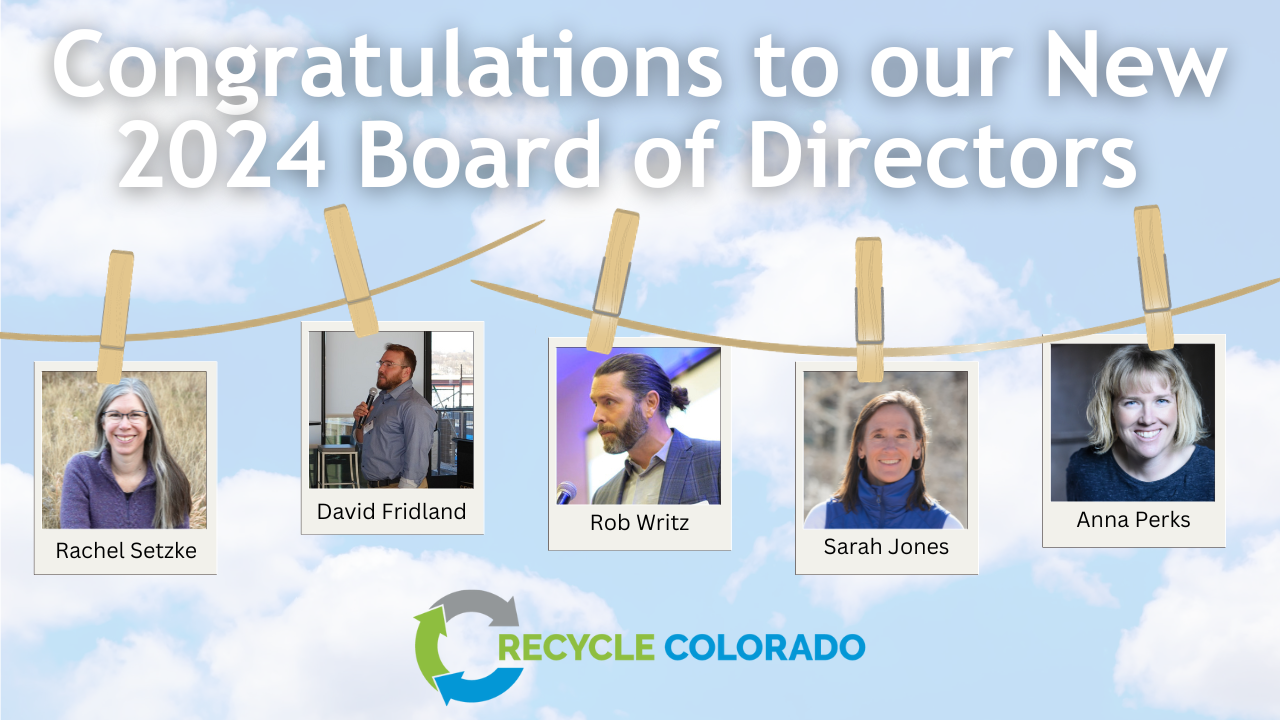 Thank you to all the amazing candidates in our 2023 Board of Director election. We are happy to welcome these 3 new board members and 2 returning board members for 2024. We are confident their diverse perspectives will benefit the entire organization.

Have Questions or need signage for your community or business implementing the Plastic Bag Fees?
Eco-Cycle has created a toolkit to help understand the the policy that was implemented in January of 2023 and has included access to resources that can help with the transition. Download and customize PPRA resources for your business or community using their toolkit!
Community Partner & Individual members will automatically receive renewal emails with their invoice a month before their membership expires.
All other members will be contacted by a Recycle Colorado board member to discuss their membership and any sponsorship opportunities they are interested in for the next year. If you would like to renew before a board member contacts you, please let us know and we can get an invoice to you sooner. 
New this Year: With your renewal, there will be a link to provide feedback on your membership and experience interacting with Recycle Colorado. This is optional to fill out, but we would love to get your opinion on how we are doing and your thoughts on new ideas we have to improve your membership experience with us.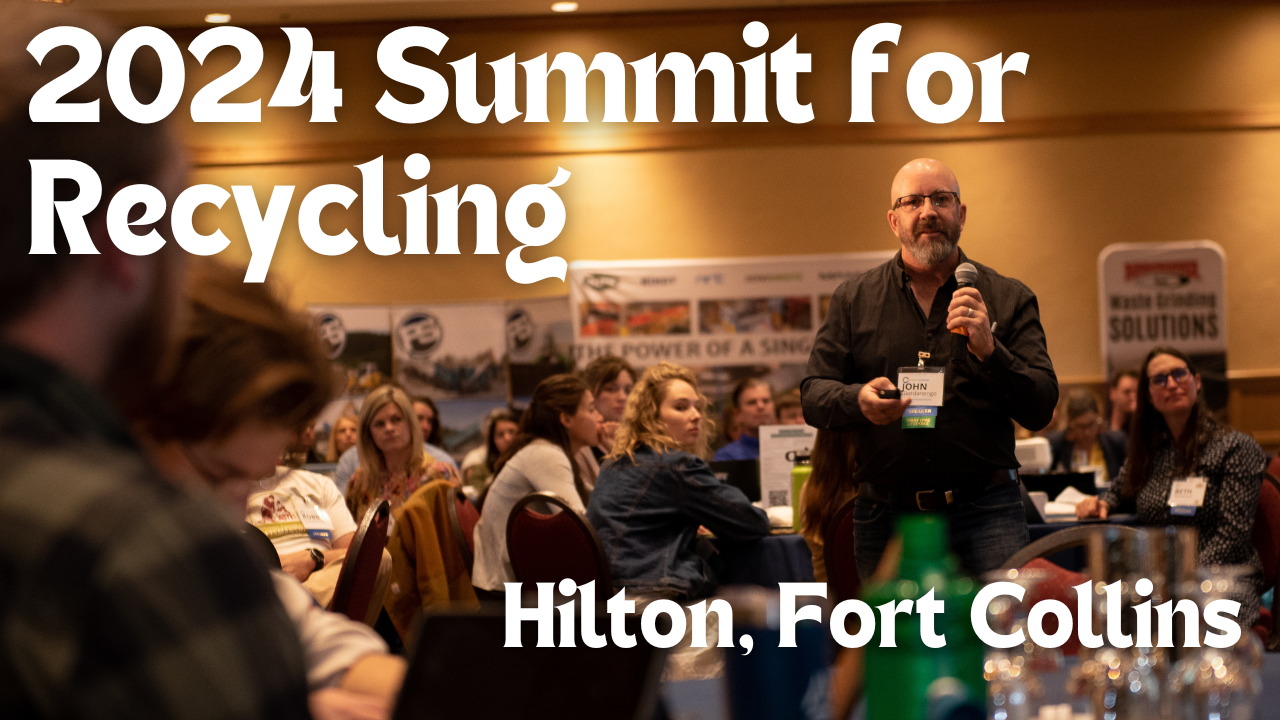 The Summit for Recycling is Colorado's local conference focused on providing you with opportunities to network, learn from, and celebrate with other recycling, composting, reuse, and zero waste professionals. We are super excited to start planning this year's Summit in Fort Collins! We hope you join us at the Hilton in 2024. As we start to look for fun new ideas, planning support, sponsorship, speakers, and more, we will be sure to keep you all in the loop.