Composting Council announces its social media launch on Facebook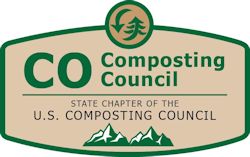 The Colorado Composting Council is excited to announce its social media launch on Facebook! The Facebook Page launches April 20, 2020 to mark the start of Earth Week, followed by a celebration of the International Compost Awareness Week (ICAW) May 3 – 9, 2020.
While the launch is happening amidst the uncertainty of the COVID-19 pandemic, the council is thrilled to provide this platform for the Colorado composting community to connect with each other and share experiences. Especially with Earth Week and ICAW fast approaching, this alternative platform presents a great opportunity for us to celebrate composting and its benefits to the people and the environment of Colorado and beyond, even as the Stay at Home Order remains in place.
So, we invite YOU to share videos/pictures with a brief note to highlight what you are doing to honor the two upcoming events and help contribute to the success of the council's social media launch.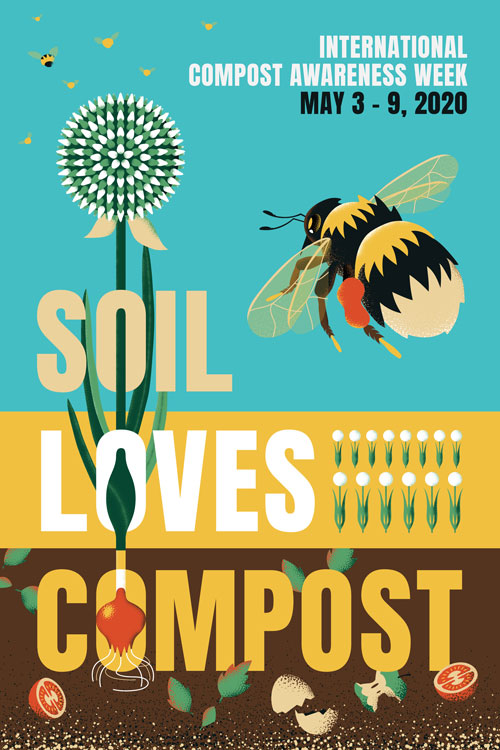 The theme for Earth Week 2020 is CLIMATE ACTION and for ICAW 2020 is SOIL LOVES COMPOST. However, we welcome and celebrate any action/activity you partake in – bearing in mind physical distancing and other health precautions. Our goal is to feature one post every day for Earth Week and ICAW, and two posts a week for all other weeks until the end of May. As such, we need 20 entries in total, which means that 20 individuals/organizations/businesses have a chance to be featured on COCC's Facebook Page and win a ICAW 2020 poster (see image below) and sticker! Posts chosen during ICAW may also be featured on ICAW's Facebook Page and Instagram. 
Since Earth Week is here, any post submitted by Wed, Apr. 22 (Earth Day) will be eligible to win 2 posters and 10 stickers. The first 10 winners will be selected from the submissions received. Any post submitted by Fri, May 1 will be eligible to win 1 poster and 5 stickers. The next 10 winners will be selected from the second round of submissions.
If you plan to contribute a post, we recommend checking out ICAW's website for some great ideas, including starting a Victory Garden, and seeing what other states are doing in the events section of the website. You can also consider sharing inspiring stories/experiences or feature your organization and do a "meet your composter" type video/picture story. Posts can be shared directly on COCC's Facebook Page. When you make your submission, we ask that you use these hashtags as appropriate for your post:
Earth Week: #EarthWeek2020
ICAW: #soillovescompost, #icaw2020, #compost, #internationalcompostawarenessweek
Colorado specific: #COCC2020, #COCompostingCouncil, #COcomposts2020, #COcomposter
Finally, please take a moment to visit the Facebook Page and click "Like" and/or "Follow," and invite your Facebook friends to do the same.
We hope that you will consider making a submission. In fact, we strongly encourage our members to participate in helping us highlight and celebrate the importance of composting to the communities we serve and to continue building on the momentum even as current circumstances abound with challenges for our industry.
Thank you.
CO Composting Council
Share this post: